Keynote Speakers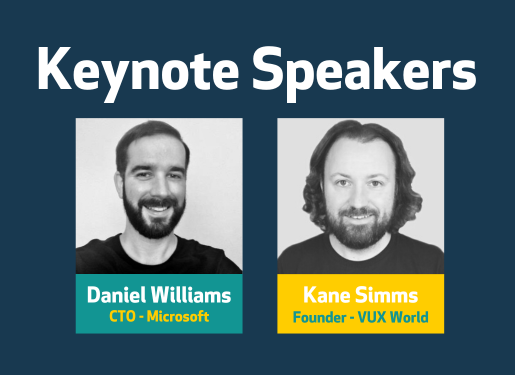 2023's influential keynote speakers were carefully selected for their deep knowledge, vast experience, and remarkable achievements in the travel tech realm.
Daniel Williams, CTO - Microsoft
28 June 2023 - 10:00 - A gamechanger in travel: it's all in on AI
As an accomplished Chief Technology Officer, he is at the forefront of driving the digitalisation and innovation agenda for their enterprise customers. Drawing upon his extensive travel, transport and hospitality industry knowledge, robust technical expertise, and exceptional business acumen, he serves as a visionary thought leader in the realms of innovation and digital transformation.
Kane Simms, Founder - VUX World
29 June 2023 - 10:00 - The future of AI-powered customer experience
Kane Simms has been working with the world's leading brands on AI strategy for the previous half-decade. From voice assistants to chatbots, and anything that utilises natural language processing. He is a Harvard business review-published author, has one of the top-rated business AI podcasts and is a renowned figure in the AI community.