2022 OUTLOOK: TRAVELTECH SHOW 2021 TRAILBLAZER AWARD WINNERS - TOUR AMIGO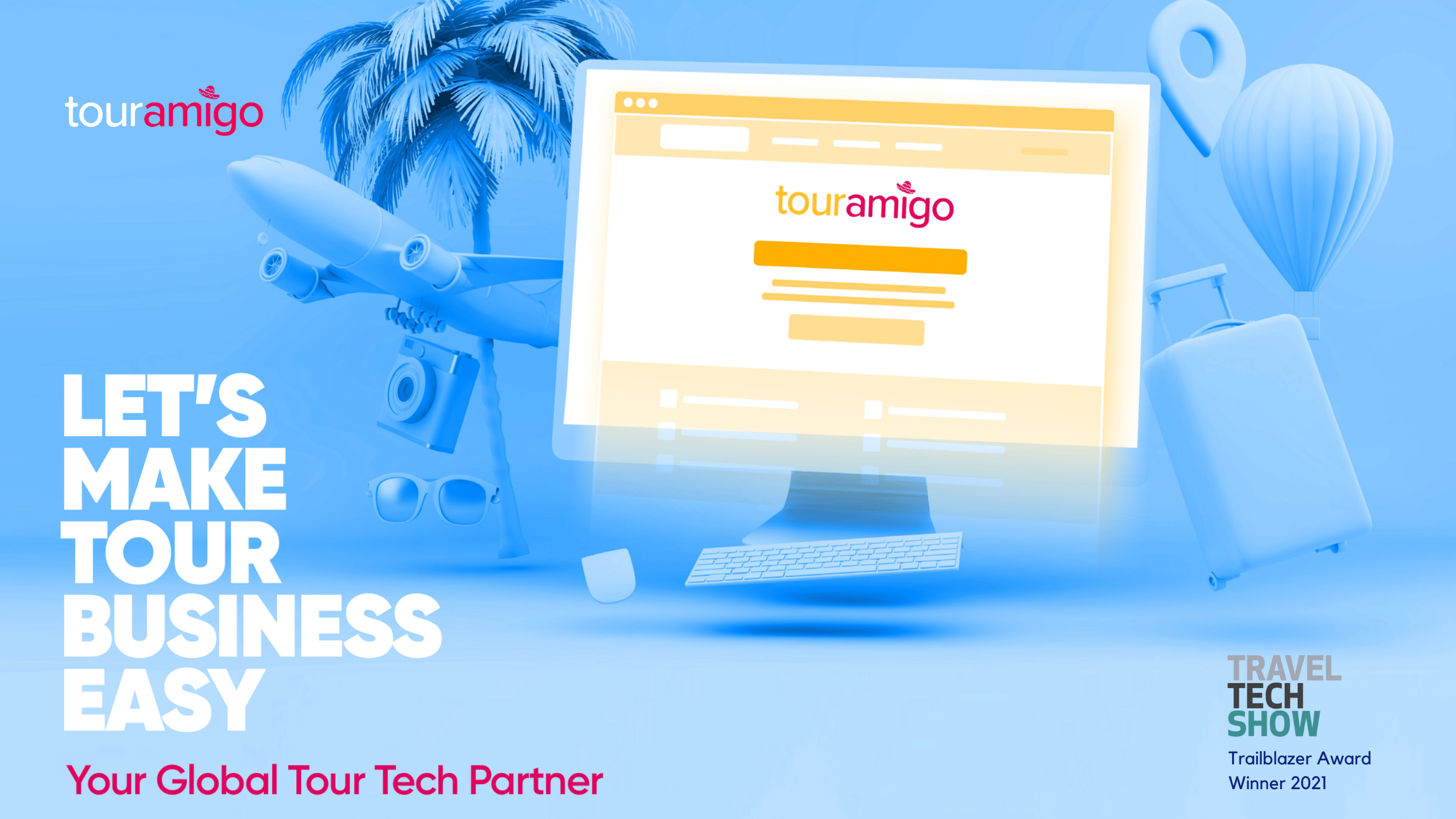 TourAmigo were the overall Trailblazer Award winners at TravelTech Show 2021. Here they reflect on the biggest challenges of the past 18 months and look ahead to 2022.
What have been the biggest challenges with navigating the last 18 months?
The good thing about a young start-up with a new focus on B2B is the fact we did not have to protect our revenue or bottom line. We were able to take the pandemic with all its challenges and adapt and start, to some extent, our business in the direction the industry needs post pandemic and provide a model that will also service the customers of the future.

The past 18 months has been a transitional time with rapid progress for Tour Amigo. We adapted quickly and redirected our resources into our Software-as-a-service (SaaS) booking and reservation system, continually revised our product and commercial strategy.

Due to new customers from different types of travel/tour companies as well as DMCs (originally not our target market), we've also adapted our product features and commercial strategies to focus on the needs of these new customers with different tour products and business models.

As an Australian-based company, we've had the challenge of waiting significantly longer than the rest of the world to re-engage in travel and tourism. Scaling internationally and escaping to Europe has been challenging to say the least, however, a necessary step and strategically sound to keep progressing Tour Amigo's growth.

We are fortunate to have continually grown our customers, tour supplier, distribution partners and team during the past 18 months and are taking on the challenge of international expansion at an earlier stage than anticipated. That said, it has been challenging for partnership negotiations and maintaining relationships with key contacts. As there are few bookings and tours being operated, it has been challenging conversations as they have been more around the future, vision and when the recovery will commence.
What will be the biggest challenges over the next 18 months?
COVID has highlighted to our partners, both tour Operators and distribution partners, that they need to diversify their revenue channels. This has resulted in a surge of enquiries and new tour operators and even distribution partners seeking new revenue streams and will require rapid growth of our team in development, support, product and business development.

The second aspect Covid has highlighted to partners is the necessity to save costs and time, be that through improved systems and better automation. The commercial launch of our new SaaS booking and reservation system, due for release in the coming months, will have a major impact on tour operators business and it is incredibly exciting and challenging for Tour Amigo.

Tour Amigo is also exploring options in the USA for our first major raise and we believe that there is a strong appetite for investment in B2B SaaS travel technology. These conversations are becoming more interesting as we near the end of restrictive travel.

The next eighteen months will be a crucial time for us and will be all about market share and new markets. We need to scale fast, but I am confident in our flexible and capable team and their ability to tackle issues as they present themselves.
Lessons learned?
COVID has highlighted to our industry that change and innovation is necessary and that travel businesses can not keep conducting business in the same way as before and expect the same results or growth. And we believe this is a good thing.

When I first started Tour Amigo, I never imagined we'd become a technology company, but here we are, winners of the TravelTech Show's Trailblazer Awards. This has taught me the value of being prepared for change and allowing yourself to be flexible to unanticipated change. As an example, business plans, strategies, direction and projections are fluid and constantly evolving.

We've had to be adaptable in our market approach, prioritising the overseas market instead of the Australian, diversifying our commercial model and sales approaches to new customers/partners and new markets.
How different will your market be now compared to 2019?
The market has changed significantly since 2019. The majority (88%) of multi-day tour operators have been reliant on selling their tours through traditional bricks-and-mortar travel agencies. For the last 30 years, they haven't needed an alternative option as travel was regular and consistent and multi-day tours were generally not bookable online.
However, covid-19 has pushed more travellers to book through online travel agencies (OTA's) as traditional stores have been forced to close. Granted I believe there will still be a great need for travel agents that will adopt their models perhaps more of a hybrid approach of online, offline and expert personalisation.
This has resulted in tour operators recognising the need to update their technology, live connectivity and new distribution, and it will be a drastically different landscape as we digitalise the last tourism vertical of multi-day tours.

As our world moves in a digital direction, this pandemic has helped speed up the process within the tourism industry. Operators are now understanding the importance, and value, of utilising technology and digital services. On top of this, we are starting to see new and innovative replacements seeking out the technology that we provide.
And how are you adapting to that?
In terms of adapting, our software and distribution technology has been built specifically for this changing market. As demand for this type of technology has increased, we've found that running a beta program for our SaaS approach is the quickest way to learn and adapt to the needs of customers, and we're now focused on ensuring the onboarding process is easy for both our customers and our team.

Conducting a full beta program prior to our Saas system commercial release was also an adaptation to the crisis and one that has changed our fundamental thinking. Rather than waiting for sales growth to prove that you have a good tool, we believe that building a tool together with partners is the way of the future - they know better than anyone what their business requires. And we are here to turn their challenges into opportunities.
Online registration is now open for TravelTech Show, taking place 29-30 June 2022 at ExCeL London. The event is co-located with Business Travel Show Europe and The Meetings Show. Buyers register free.