20 Feb 2020
IS THE TELEPHONE DEAD? HOW TRAVEL BUSINESSES CAN SUCCESSFULLY BLEND TECH & THE HUMAN TOUCH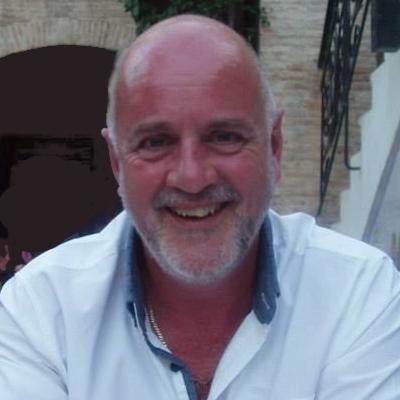 With experts predicting 2020 as the year for AI and Automation in travel, you may be forgiven for asking the question "does the telephone still have a role to play within the customer journey?"
Steve McSherry, commercial director at Daktela, will be hosting an expert Tech Huddle at this year's Travel Technology Europe, discussing this subject and more, including: how can we bridge generational gaps?, how can we appeal to new customers whilst retaining existing?, how can we use technology to support our people?, and what does the future consumer expect?
We caught up with him ahead of the show, taking place at Olympia London on 26th & 27th February 2020, to get his insights on some of the current challenges and opportunities facing the industry…
Q: What would you say is the biggest technology-related challenge currently facing the travel industry?  
I think one of the biggest challenges is the value that people put on human interaction and how that fits with technology.
How do we strategically blend both technology and human interaction to provide the best service for our customers? When would they want to self-serve and when do they need a personal approach?
"In today's digital world people value human interaction more than ever."
Fine tuning your customer experience and finding the perfect balance is not impossible, but it's always going to be a challenge (saying that with all challenges you can easily flip this and make it an opportunity!)
Q: And what is the biggest opportunity?
Cloud Based Technology has been around for many years now, but as more and more business start to embrace aspects such as Artificial Intelligence, Augmented Reality and Virtual Reality, the Cloud will become even more significant. 
With Cloud based technology you can future proof your business, leapfrog your competitors and engage with a wider customer demographic quicker and easier without the need for huge investment in technology.
A lot of Cloud providers also allow you to pick and mix the technology to suit your customers, testing out different strategies to see what works best for you without the need for expensive infrastructure.
Another key aspect to Cloud Technology is the flexibility you can provide to your employees. Cloud based technology can be easily set up so you can increase your flexible work benefits – remote working, working from home, more flexible hours, all in all providing a better experience for one of your biggest assets, your staff.
Q: What is preventing the sector from taking advantage of these opportunities?
Change and risk. We all want to keep up with future demands and progress. But it's about balancing the technology to ensure you are still looking after and serving your established clients while attracting and engaging new customers.
 New technology can also mean that staff skills sets need to be addressed. Upskilling your employees to use new technology and adopting a skills-based customer service strategy that ensures customers engage with staff who are most proficient in the customer's communication channel of choice.
Q: How can travel technology help in developing more sustainable travel options?
 Cloud based technology can easily be set up remotely, allowing businesses to offer a more sustainable way of working.  Several pieces of research over the past few years have established that businesses of all sizes can cut costs and reduce their carbon, energy, waste and water footprints by allowing their employees to work from home.
Q: What is the most 'over-hyped' technology at the moment and why?
 AI is regarded as the latest and greatest thing and whilst it is important to use AI where appropriate, let's not forget that people still often prefer the Human Touch.
Q: Why should visitors attend your conference session?
We understand that businesses have to keep up with future demands, but it's not a race. With our background in developing customer communication strategies we'll look at how we can use technology to help drive business forward.
 We'll discuss how we can use different approaches to be more efficient, retain your current customers, manage personalisation and enable you to appeal to the next generation.
Take part in Daktela's Tech Huddle on Day One of Travel Technology Europe at 13:15 in Tech Huddle Zone A.
Register for free tickets to the show at www.traveltechnologyeurope.com.