18 Feb 2020
MEET THE SPEAKER: MANUEL HILTY, NEZASA CEO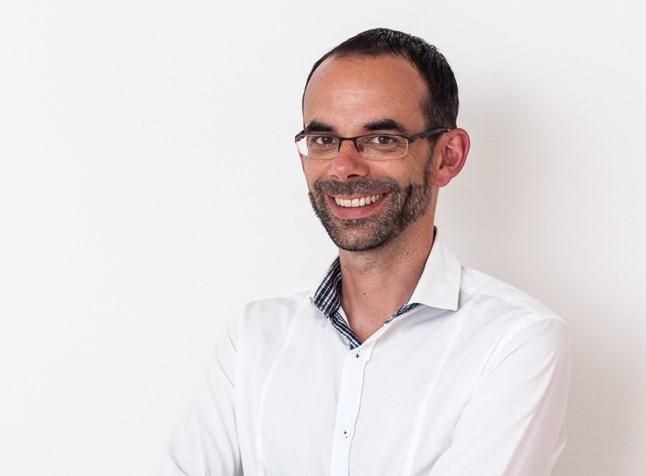 Nezasa's CEO, Manual Hilty will be taking part in this year's C-Suite 'Question Time', our annual thought leadership panel where CTOs, CIOs and CMOs from different travel sectors pinpoint trends that will affect travel technology and discuss topics that are keeping them awake at night.
Among the topics under discussion will be cybersecurity, slowing Western economies, where to find good talent, Brexit and more.
We caught up with Manuel ahead of the show to pick his brains about some of the key tech trends currently facing the travel sector...
In your opinion, what is the biggest tech challenge facing the industry at the moment?  
One big tech challenge for the travel industry has always been the huge complexity that comes with all the small things. On the surface, travel use cases look rather simple compared to the use cases of other industries. However, on travel, many things can go wrong or deviate from the original plan and there is a lack of standardisation for many types of content.
Plus, most transactions are inherently of international nature and many products are still not online. These are just a few examples why digitalising end-to-end travel processes will remain a big challenge for years to come.

What is the biggest opportunity?
The challenge is - as often - also the opportunity. Whoever is able to simplify those end-to-end processes for the users, despite their immense complexity, and to automate them in a reliable way will create substantial value for the industry.

What is preventing the sector from taking advantage of these opportunities?
Solving complexity takes time, it does not happen overnight. Many companies are working already on those problems, but there will still be a lot of work to be done over the next few years. This includes creating and optimising simple yet flexible end-to-end travel processes that are enjoyable to end users, while hiding the underlying complexity.

How can travel technology help in developing more sustainable travel options?
Social and environmental sustainability is such a big and important issue that technology alone cannot solve for the travel industry. However, travel technology can provide means to easily track what impact a trip has on social as well as environmental aspects.
It can help us to become more aware of the footprint of a trip and to more easily choose sustainable options, e.g. more eco-friendly transportation. And of course, travel tech companies need to assume responsibility themselves and make sure that their own behaviour tributes to a more sustainable society. Though this applies not only to tech companies.

Which sector/s would travel tech be wise to take note from / learn from and why?
There are always many industries one can learn from: those who manage to sell complex products in a simple way; those who have a high degree of standardisation; those who offer a very high degree of personalisation to customers, etc. I think that the travel industry is already aware of them and is learning from lots of other industries.

What is the most 'over-hyped' technology at the moment and why?
You can be over-hyped and still be very important. Take artificial intelligence, for example. On the one hand, everyone talks about it, but few use it in a meaningful way yet - the main characteristics of over-hype. I also don't believe that AI will solve all the challenges in the travel planning and booking process. In many regards, we don't have enough data points about the users and people don't want a machine to do all the planning for them because planning can be fun!
On the other hand, I'm absolutely sold on the importance of machine learning in order to make the processes easier and better. At Nezasa, we are using it ourselves to generate smart recommendations, to provide better assistance and to get a hold of the complexity in many specific areas. AI will most definitely play an important role in travel technology, even if it currently shows symptoms of over-hype.

Why should visitors attend the 'Question Time' conference session?
Looking at the diverse and international panel that Charlotte Lamp Davies has put together, visitors of the session will be able to hear different angles and perspectives on a variety of industry trends. I'm very curious to experience this discussion myself and I'm sure that the session will reward the audience with lots of new insights.
TTE visitors can attend C-Suite Question Time on day one of the show: Wednesday 26th February 2020 @ 14:00 in the Innovate Theatre. Moderated by A Bright Approach's Charlotte Lamp Davies, the panel will welcome Manuel, alongside:
Dirk Tietz, CDO - Der Touristik
Rachel O'Brien, Chief Technology Transformation Officer - CWT
Julie Grieve, Founder & CEO - Criton
Register for your free tickets to the show today.