28 Jun 2023
Introducing – Headless CMS powering seamless content across platforms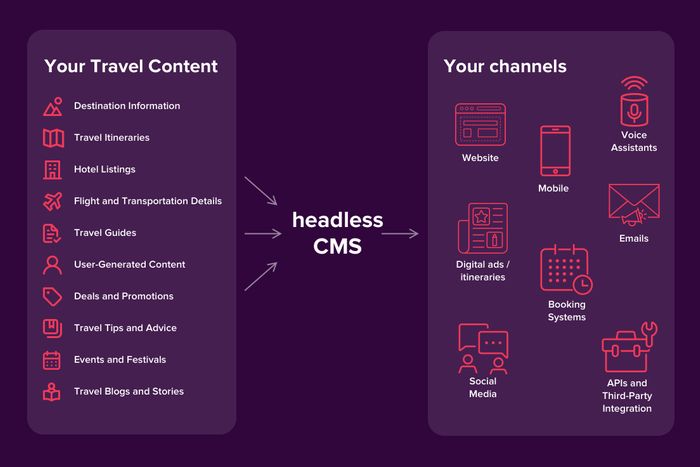 Join us for the unveiling and live demonstration of mountstride, the ultimate Headless CMS platform
Be part of the exciting launch of our travel headless CMS at the TravelTech Show.
Manage all your travel content from a single central hub. Deliver personalised content across websites, apps, and multiple brands. Integrate effortlessly, and wow travellers with dynamic, consistent experiences. Visit our stand to embark on your "headless" journey today!
Witness the live demo unveiling to see how our customisable headless CMS transforms your daily workflows.
Embrace unparalleled collaboration. Don't miss this opportunity!