09 Feb 2020
EVER WANTED TO TIME TRAVEL? ARKIKUS TO EXHIBIT AT TTE 2020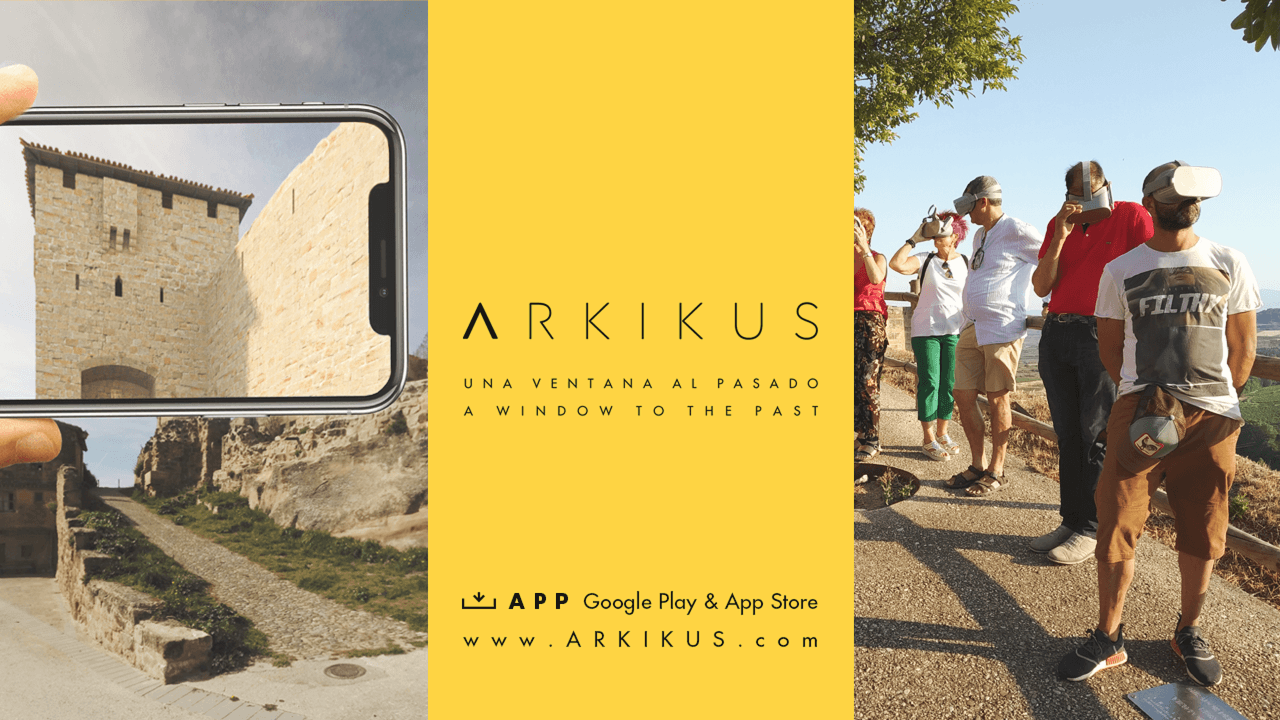 Technology and imagination at the service of Cultural Tourism
'Arkikus' company (www.arkikus.com) is exhibiting at Travel Technology Europe for the first time in 2020 and will use the event as a platform to launch brand new technology that has the potential to revolutionise the way travellers visit and experience heritage sites across the World.
Arkikus makes time-travel a possibility. By opening a technological window into the past through the use of new 3D and VR techniques, this Spanish company provides a realistic virtual reconstruction of historical architectures, spaces, environments and characters.
The main aim is to bring heritage to a public audience and to promote cultural tourism. With the use of new technologies, Arkikus increases the flow of visitors to heritage sites and their surroundings.

Visitors are welcome to immerse themselves in the past with any of the Arkikus apps, to experience the original conditions of the historical heritage preserved in different locations, and to explore their history in both an educative and an intuitive way.
"Arkikus apps have been in development for the last two years and we believe they have no parallels in the market, providing a new, immersive experience that can help imagine the roots of our history" said Iker Ordoño, CEO of Arkikus.
"We aim at contacting potential partners and/or investors who visit the show and are interested in collaborating to expand our services either to either Europe or other continents."
Buyers can find Arkikus on Stand IP2 at the Innovation Playground of Travel Technology Europe, which takes place 26-27 February 2020 at Olympia London. Visitor registration is open now at http://www.traveltechnologyeurope.com/.
About Arkikus:
Arkikus is the commercial name of Patrimonio Virtual SL, a Spanish startup founded in early 2019. The company produces mobile apps that show the realistic virtual reconstruction of heritage sites. Some of these have been awarded in the Fitur App Tourism Awards 2019 and covered by media like the leading Spanish-language newspaper El País (Spain).