27 Feb 2020
IOMOB CROWNED WINNER OF 'BATTLEGROUND' STARTUP COMPETITION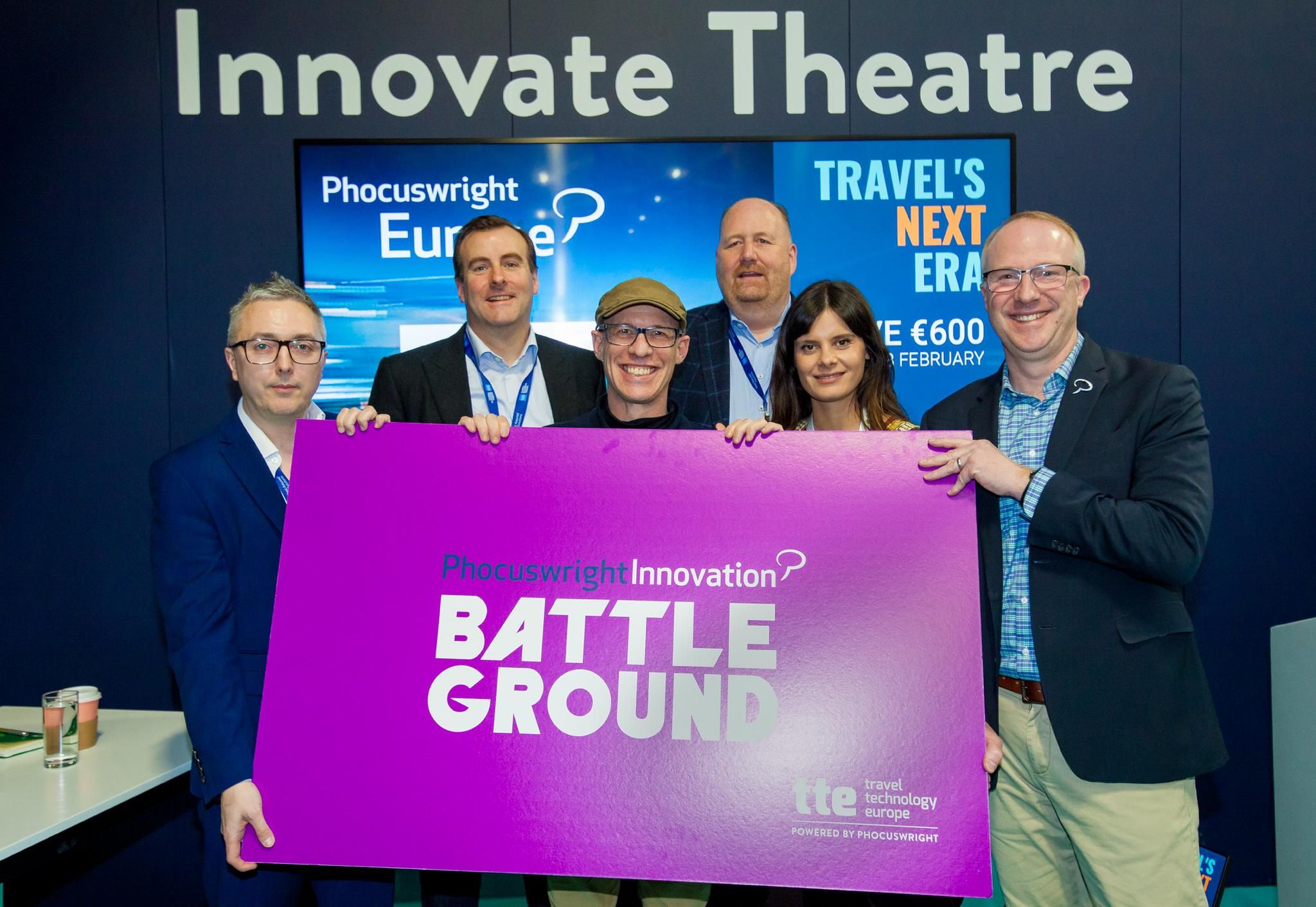 Iomob, the new generation open platform for integrated travel, has been crowned winner of Phocuswright Battleground: EMEA, held for the first time at this year's Travel Technology Europe.
The startup, which launched in 2017, has built an enterprise grade 'Mobility as a Service' (MaaS) platform for major travel and transportation clients; allowing them to offer an end user experience to discover and book mobility services - from taxis and bike-sharing, to scooters, public transit and trains.
Iomob's solution allows transport operators, startups and transit authorities to tap into a single customer demand pool through a combination of open source and blockchain technology, with end user payments available in cash, credit card, and cryptocurrency.
With just nine minutes to pitch their solution to a 'dragons' den' style panel in front of a live audience, Iomob CEO, Boyd Cohen, impressed judges with his technology's seamless integration between public and private mobility and integrated payment functionality.
Commenting on what stood Iomob apart from the rest of the Battleground competitors, judge Feargal Mooney, Meetingbookers board member and former HostelWorld CEO who sat alongside Martha Pinho (Amadeus Ventures), Glenville Morris (Travelport) and Roland Zeller (Innuvik Ventures), said:
"For me, Iomob is the one presenter who were actually solving a real problem that needs to be 'solved', particularly when it comes to the payment element and bringing that together for clients. It makes the whole process simpler, from beginning to end, for the end user."
When asked what it meant to win, Iomob CEO, Boyd Cohen, said:
"First of all it was an honour just to be here, being one of the top six. And then to win amongst some really strong startups with great presentations is awesome for Iomob. I think it's also validation for us that with travel tech and transportation, we're in the right space."
The company will now go on to compete in Phocuswright Summit: EMEA during Phocuswright Europe 2020 in Amsterdam where they will be pitching in front of potential investors and partners alongside the 'best of the best' travel startups in the EMEA region.
In addition to the six startups featured within the Battleground competition, Travel Technology Europe also played host to nine promising travel innovators, who showcased their products within the show's coveted Launchpad exhibition area.
Innovations included Crikle's live video calling platform that enables businesses to sell package deals to web customers; Data Duopoly's congestion-solving visitor attraction app; Trstpays trust-based payment system; and a first-of-its-kind platform from Upgrade Pack, which connects airlines and hotels with live customer demand for paid upgrades.
Startups interested in applying for a place in the Launchpad at next year's Travel Technology Europe should visit www.traveltechnologyeurope.com, or email srackley@traveltechnologyeurope.com. Details of how to enter the next Phocuswright Battleground: EMEA competion will also be posted online.