30 Jun 2022
Meet the 2022 TravelTech Show Trailblazer Award winner – Travel Ledger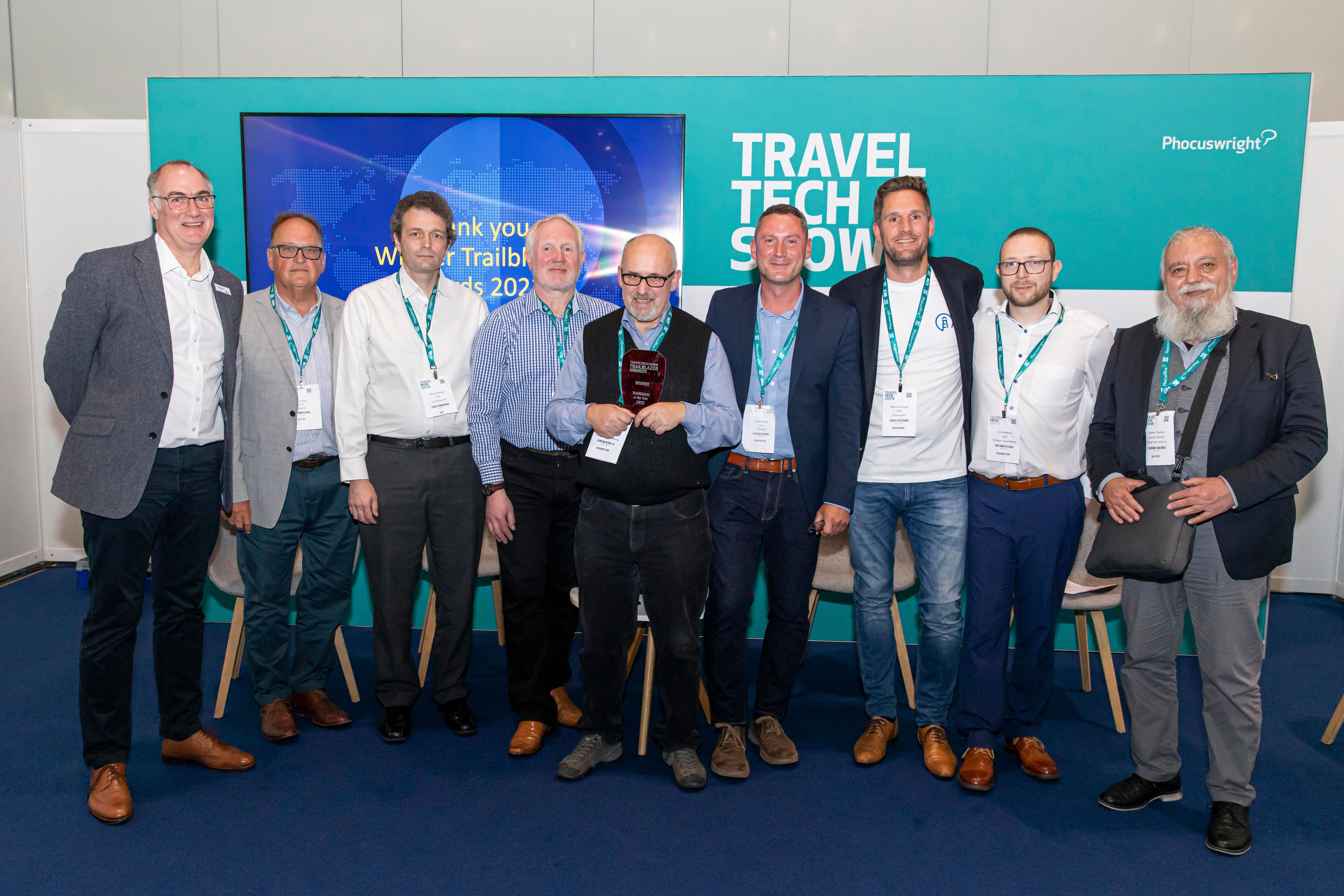 TravelTech Show has revealed the winner of this year's Trailblazer Awards. Travel Ledger fought off competition from four other finalists to be crowned winner in a 'Dragons' Den' style final that took place on day one of the event.
Travel Ledger, Cruisewatch, ClueCation, Octopus Travel Matrix and TripMatrix battled it out for this year's crown and faced questions about their presentations from an esteemed judging panel. The judges were;
Jon Pickles, Travel Technology Consultant
Walter Toscano, Digital Travel Practice - Senior Advisor - Travel and Telecom
David Haigh, Head of IT - If Only and Elegant Resorts
Paul Curtis, Chief Technology Officer - easyJet Holidays
Giora Feldman, CTO - Villa Plus
Travel Ledger, an electronic invoice and remittance system which is connected to UK and European banking for easy and secure payments between travel buyers and suppliers, has won;
A free stand at TravelTech Show 2023
A start-up ticket to Phocuswright
Coverage from Phocuswire
Justin Morshead, Director, Travel Ledger said. "It is absolutely fantastic for Travel Ledger to win the TravelTech Show Trailblazer award. We started with an idea in 2018/19 and had no idea whether we could make it real and live and the recognition is just wonderful. We really feel we have got somewhere, and we are really excited about it.
"When we return to TravelTech show in 12 months' time we will be an exporter. We will have members, suppliers, buyers all across Europe and the states."
TravelTech Show takes place in-person on 29-30 June at brand new home ExCeL London bringing together hundreds of senior travel and tourism technology specialists and over 50 exhibitors for high-level, in-person networking and a premium conference agenda. Registration is still open with free tickets available to qualified travel technology decision-makers from the retail/corporate travel, tourism and hospitality sectors. This year, the event is co-located with Business Travel Show Europe and The Meetings Show.