12 May 2022
Meta and Hopper confirmed to keynote at TravelTech Show as first wave of speakers is announced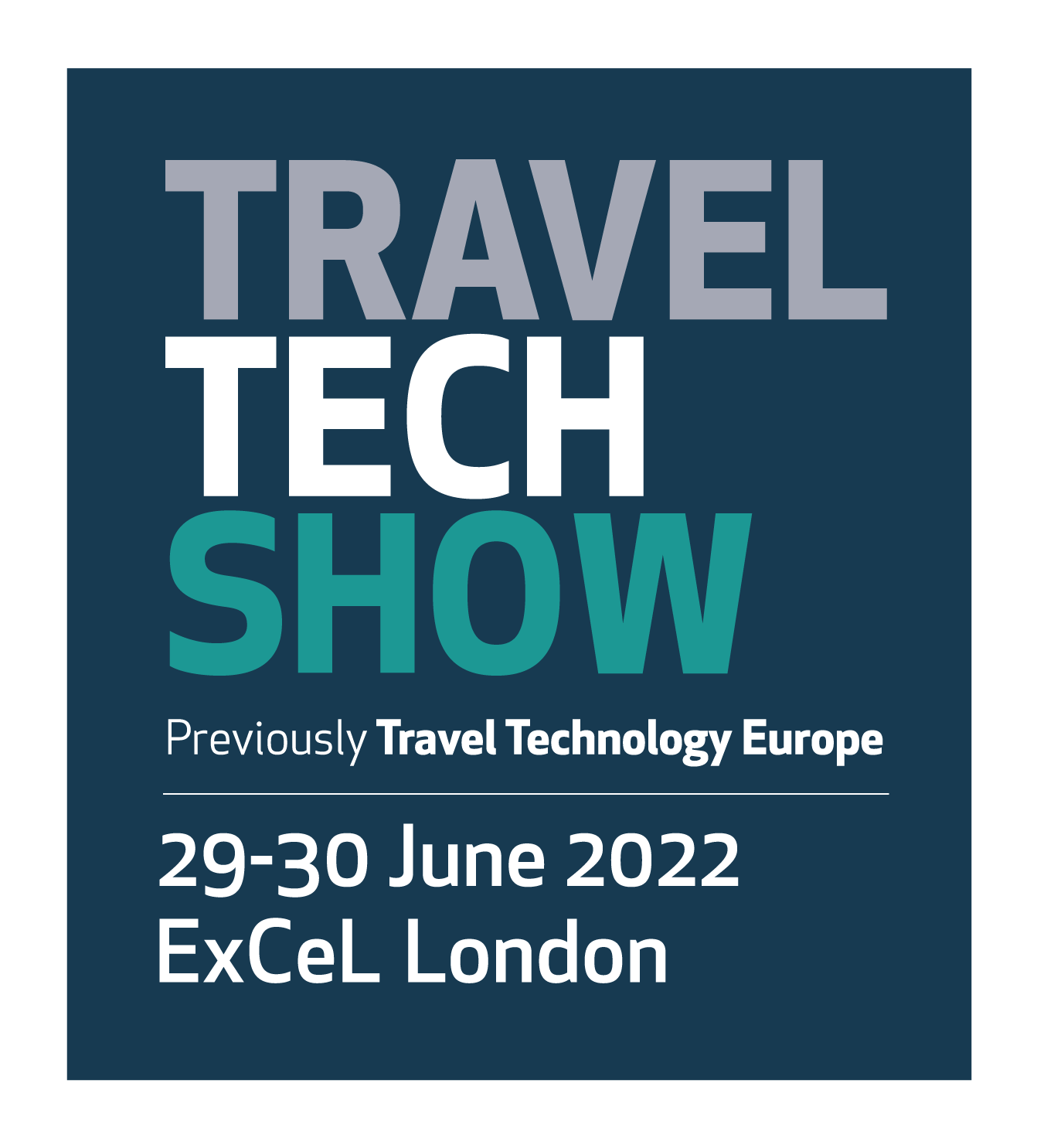 Meta and Hopper are confirmed to present the keynotes at TravelTech Show in June. With less than two months until the event returns in-person to ExCeL London, organisers have
unveiled the first wave of companies speaking at the event including Amadeus, Open Destinations, Cruisewatch, Skypath, Travel Ledger, Pax2Pay, BD4Travel, Mindsay, Tripstax
and more.
TravelTech Show runs from 29-30 June 2022 at ExCeL London and is the global meeting place for travel technology leaders. The conference will deliver forward-looking sessions
over two days in thought provoking theatres: Turing Stage and Lovelace Stage. This year's themes are:
Managing change
Winning customers
Financial recovery
Innovation
Controlling costs
Supercharge mobile
Enhancing payments
Travel reboot
Based around these themes, topics for 2022 include business transformation, automation, customisation, data, sustainability, Covid and more.
Keyvan Nasehi, Founder, Skypath is one of the speakers on the session 'Winning the war on tech talent' taking place on Thursday 30th June at 12.30-13.00. He says: "Hiring technical (IT) professionals post Covid has been challenging for all industries, including travel. Having gone through unprecedented mass redundancies throughout the travel industry and unimaginable publicity of how bad the industry suffered due to Covid, travel companies face a real challenge to win back high-in-demand tech staff. Another big challenge for travel companies is competing with better-paid enterprises that offer record high salaries for tech people. As a travel-tech recruiter, I am looking forward to sharing my experience with the TravelTech Show audience and recommending ways to hire tech people in the current market."
Kevin O'Sullivan, CEO, Open Destinations, added "It seems a long time since the last inperson TravelTech Show so we are really looking forward to meeting our customers and
potential clients in-person again. We have missed the buzz that events like TravelTech Show creates. The strong rebound the travel industry is currently experiencing should make
this year's event even more special"
The agenda can be viewed at https://traveltech-show.com/agenda-2022 and below. TravelTech Show is free for qualified travel technology decision-makers from the retail/corporate travel, tourism and hospitality sectors. Non-buyer visitor passes can be purchased online with a special early bird rate available until 31 May.
Weds 29 June 2022, 1000-1040
Keynote: Meta and travel: the future for Facebook, Instagram, WhatsApp and VR
We hear from the Facebook parent on the role of WhatsApp in the pandemic, the new world of virtual reality and travel marketing on Instagram and Facebook.
Weds 29 June 2022, 1015-1045
Solo session: Turbocharge your email marketing
While some travel companies are plunging headfirst into apps, many travel companies swear by direct email. We hear from the email specialists on what works to increase conversion, the best subject lines and the best times to send to get your email read.
Weds 29 June 2022, 1100-1130
Panel: Making travel DIY: Using self-service technology to empower customers
Travel companies have emerged from Covid with fewer people and there has been an increased focus on self-service portals to manage changes, cancellations and refunds. Has
this helped companies offer better service and helped customers get their money?
Weds 29 June 2022, 1130-1200
Case study: Transform your business with hybrid cloud
The combination of public and private cloud means you can enjoy cost benefits while increasing security and flexibility. How can you take advantage of the hybrid model while
avoiding the pitfalls?
Weds 29 June 2022, 1230-1315
Panel: Cruise: The last bastion of offline travel crumbles
The cruise sector has had to do more than most to recover after Covid. This panel session brings together travel agents, cruise lines, technology partners and tour and activity specialists to talk tech
Weds 29 June 2022, 1230-1300
Solo: The post-Covid M&A avalanche
The pain of Covid is still being felt in travel and many names will disappear in 2022 as they are bought up by deep-pocketed players looking to improve their processes. Booking.com is just one of those flashing the cash. What are those buying trying to achieve – is it about buying customers or innovation and will the structure of the travel industry change?
Weds 29 June 2022, 1345-1430
Panel: C-suite question time
Our flagship panel with CEOs, CTOs, CIOs and CMOs from across the travel sector talking about strategy for the coming 12 months. The panel looks at taking advantage of high travel demand after two years of decimated travel, re-engaging customers, new tools to help drive and increase revenues.
Weds 29 June 2022, 1415-1445
Panel: Fostering innovation through lab culture
Some companies buy start-ups to keep their tech fresh while others prefer to establish their own in-house lab or "skunkworks". Singapore Airlines has opened a $45m research centre with Singapore University which has a cabin simulator at heart, collecting data on passenger comfort and sleep using sensors to guide seat design, cabin climate and customer experience. Ryanair has opened labs in places like Warsaw, Madrid and Dublin while Mastercard is opening a new lab this year. Do they really work in driving innovation? How should smaller companies invest in innovation?
Weds 29 June 2022, 1500-1545
Using TikTok to travel?
Big travel brands like Virgin and Tourism Ireland have invested in marketing via TikTok. What is best practice on a platform better known for music and dance videos and can it
provide return on investment? Can it get people travelling again?
Thurs 30 June 2022, 1000-1045
Keynote: Hopper: Why selling travel alone is not enough
Travel companies have realised that selling travel on its own is not enough. Hopper, with 70 million users, is offering cash incentives to make bookings and allowing new payment
methods. Is fintech the answer for travel companies looking to diversify from their core offerings? How do travel companies need to reinvent post-Covid?
Thurs 30 June 2022, 1015-1045
Solo session: How a bad chatbot can wreck your brand
More and more travel companies are implementing chatbots but many of them offer a poor customer experience. How can you avoid making mistakes and deliver a high level of
service without it costing the earth?
Thurs 30 June 2022, 1130-1200
Panel: Debit or credit card payment? That's so pre-Covid…
Smoother payments make for better conversion so how can you offer as many different ways to pay for your customers? This expert panel looks at open banking, cryptocurrencies
and other innovative payment methods and how to implement them.
Thurs 30 June 2022, 1230-1300
Duo: Winning the war on tech talent
With the enforced faster pace of digital transformation brought on by Covid, the demand for developers, project managers, business analysts and engineers has never been higher with rates of pay going through the roof. How can travel companies compete against other richer industry sectors?
Thurs 30 June 2022, 1415-1445
Solo: Which travel start-ups actually succeeded? And how?
We look back at some of the past winners of the Disrupt awards and other elevator pitches and see what they are doing now. Have they survived and thrived or disappeared without
trace and why?
TravelTech Show runs from 29-30 June at ExCeL London, alongside Business Travel Show Europe and The Meetings Show.