28 Jan 2020
SURVEY REVEALS LEGACY TECH AS BIGGEST BARRIER TO DIGITAL TRANSFORMATION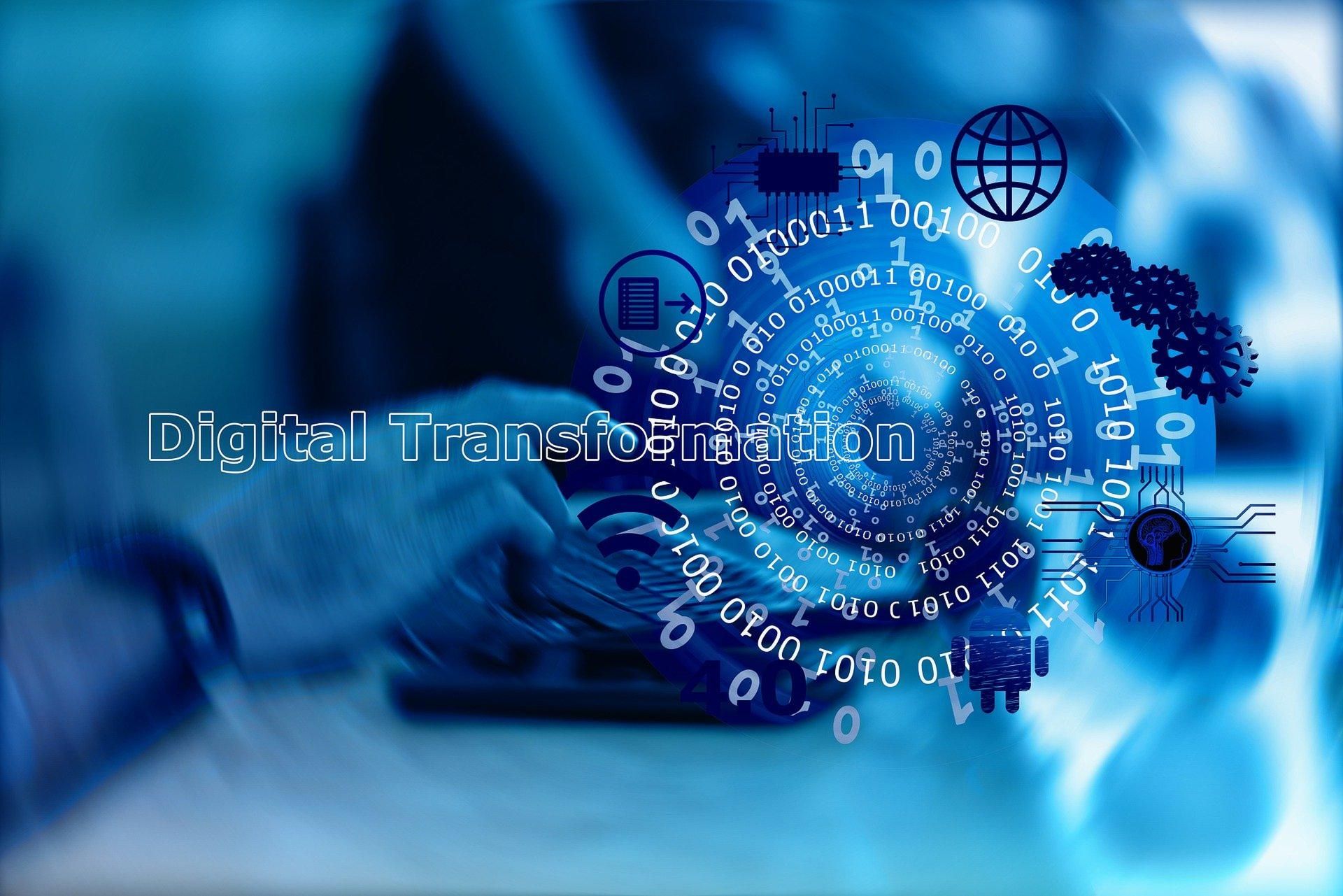 According to a new poll by Travel Technology Europe, legacy systems are the biggest barrier to digital transformation within the travel industry.
48 per cent of travel professionals, representing travel technology companies, tour operators, travel agents, hoteliers and TMCs, put legacy technology top of the list of barriers to transformation.
This was followed by 'knowledge gaps' (45 per cent), 'budget' (39 per cent) and 'talent / skills gaps' (30%).
Another major barrier highlighted by respondents was a 'lack of board buy-in or corporate vision', with just over a quarter (26 per cent), highlighting this as an issue.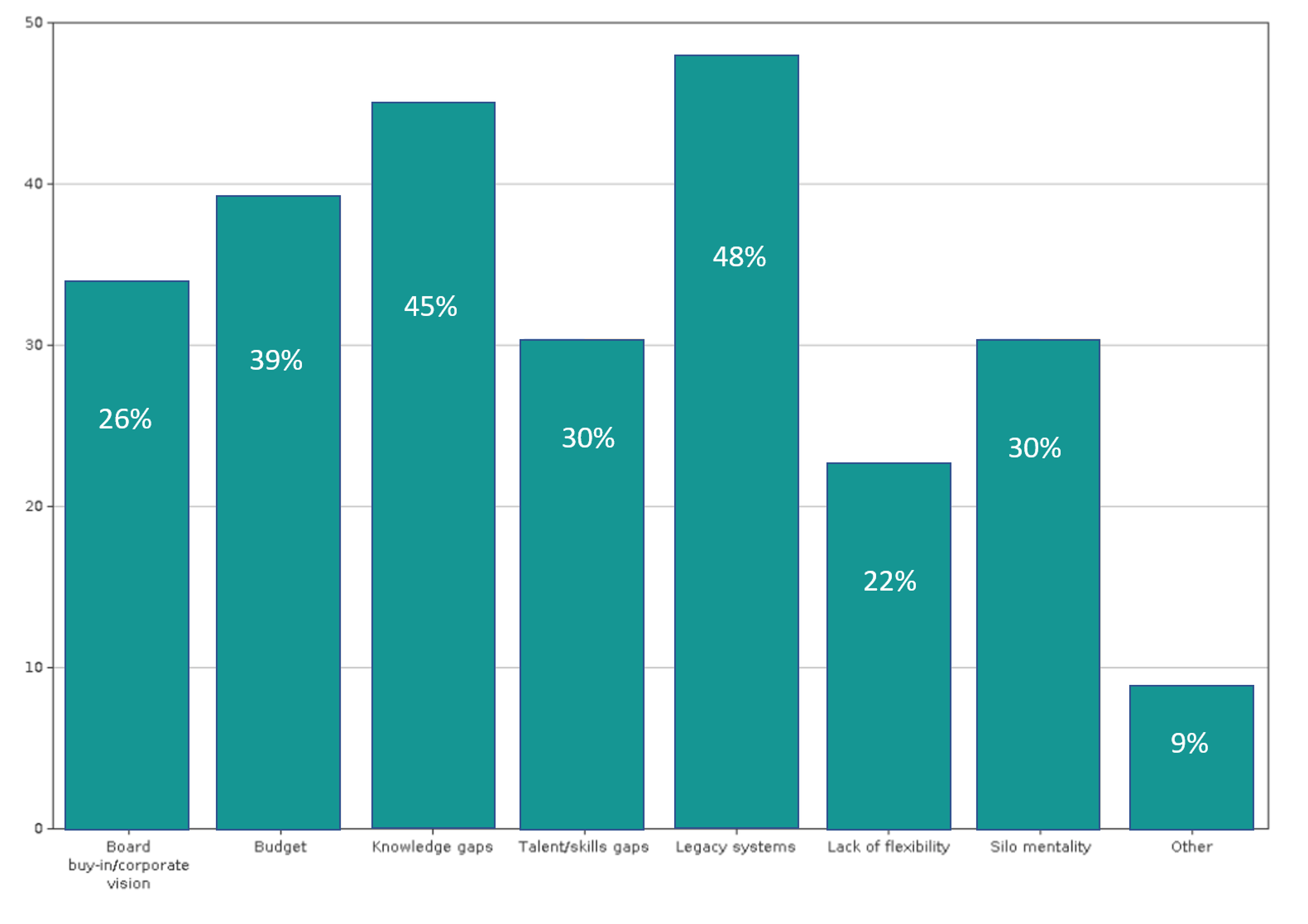 Commenting on the results, Charlotte Lamp Davies, A Bright Approach founder and advisor to Travel Technology Europe, says: "The travel sector is still rife with legacy systems and these results confirm just what an impact this is having on progress. Endless amounts of "patchwork" solutions are being executed to antiquated technology platforms, which prevent many established travel companies from moving forward."
She added a warning that: "New players with better tech will eradicate and replace those who don't invest in new technology."
Lamp Davies' thoughts were echoed by Paul Stephen, CEO at digital agency Sagittarius and TTE guest speaker who said: "Most travel brands have legacy technology at their core and are also held back by habit. This is very difficult to change and holds back progress".
Outside of the main barriers to digitisation mentioned, respondents also implied that a lack of integration between technology suppliers, alongside the speed of change within the sector, was preventing travel companies from making much-needed improvements in this area.
Brian Sheerin, managing director at SABS, which will be launching its new mid-office travel agency system, Quantum, at Travel Technology Europe, commented: "Moving away from legacy systems requires significant investment and development of talent, which is why so much leisure travel technology still relies on them. The truth is, though, they are very quickly becoming unfit for purpose, are clunky to use and a drain on time and resources. With Quantum, we have moved away from using a legacy system and the user benefits are obvious to see."
Visitors to Travel Technology Europe can hear on overcoming the barriers of legacy technology from expert speaker Simon Wood, Associate Director of Technology at Holiday Extras, whose session 'Killing off legacy tech the right way' on day one of the conference, will look at how to overcome the fear of change and migrate to a 'bright, shiny new stack of tech'.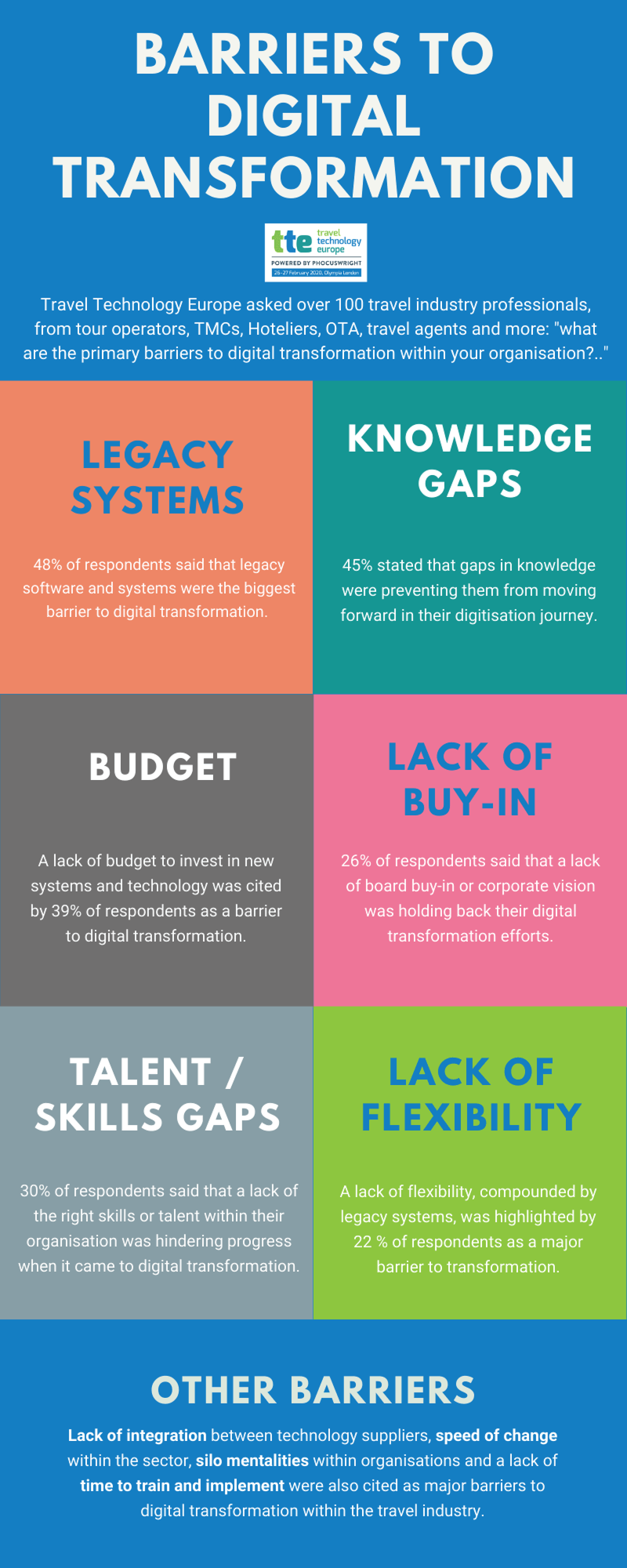 Register for free tickets to Travel Technology Europe, taking place at Olympia London on 26-27th February 2020 at www.traveltechnologyeurope.com.