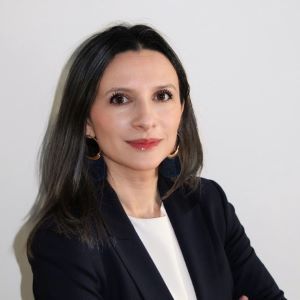 Evantia Giumba
Director, Amadeus Launchpad, EMEA & Commercial Director Benelux & France Online, Travel Sellers
,
Amadeus
Evantia Giumba is the leading of the Amadeus Launchpad initiative, in charge of identifying and supporting new players entering the travel space. Amadeus Launchpad is one of the three pillars of the Amadeus For Startups initiative.
Long-time supporter of smart and sustainable collaboration between large corporations and startups, she has been involved with several incubators and startup accelerators across Europe.
During the last fifteen years, Evantia Giumba has held several senior roles on innovation, consulting, business development and sales. She is an experienced leader with success in designing and executing creative strategies to changing business needs.