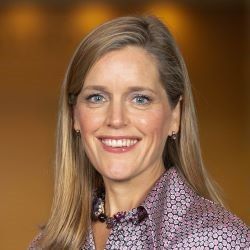 Kimberly Newbury
VP Sales, Northstar Travel Group Singapore
,
Global Travel Technology Group
As vice president of sales for Northstar Travel Media Singapore, Ms. Newbury heads up commercial and strategic efforts for the Global Travel Technology Group including partnerships with some of the leading brands in travel.

In her role with the Global Travel Technology Group, Kimberly and team leverage the strength of their brands to share market intelligence, research insight, craft positioning strategies through media and events and enable C-level connections to drive the travel tech industry forward. Kimberly led the launch of the Women's Leadership Initiative and the Diversity in Leadership Initiative and was a key contributor to mentorship programs. She continues to cultivate partnerships that support these projects engendering connection and promoting professional development in the travel industry.

Prior to moving to Singapore for this role, Kimberly has held leadership roles in Phocuswright as well as other B2B intelligence-companies in the United States and United Kingdom. Kimberly started her career in the travel industry focused on economic development work in the then-emerging Central European region from a base in Prague, Czech Republic. She holds a B.A. in Journalism from the University of Wisconsin, Madison.