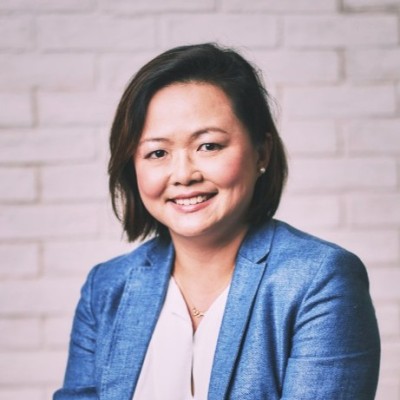 Shyn Yee Ho-Strangas
Director, Global Product Management
,
Expedia Group
Singapore
Based in Singapore, Shyn Yee holds the role of Director, Global Product Management for Brand Expedia Group
Shyn Yee draws on a deep understanding of travel, the global online travel marketplace, and Expedia's innovation and expertise. In her role as Director, Global Product Management for Brand Expedia Group, she is responsible for driving product local relevance, expanding both Expedia group's global footprint and online travel audiences for suppliers around the world. Shyn Yee also oversees Expedia's product strategy in the chat apps space. Shyn Yee directs and utilizes Expedia's core technology and innovation, leverages global travel product to inform and design strategies aligned to business development goals.
In her six years with Brand Expedia Group, Shyn Yee also led Expedia's retail strategy in China, and Merchandising efforts for Expedia across Asia, overseeing all regional merchandising strategies and activities for Brand Expedia and AirAsiaGo, Expedia group portfolio brands, across 25 points-of-sale in 13 countries.
Shyn Yee has spent her career developing a broad set of expertise in the travel industry, including general management, strategic development, product management, online distribution and hotel revenue maximization. Her perspective and experience span across Asia Pacific, having held various roles in organizations across the travel industry value chain.
Prior to joining Expedia, Shyn was part of the Digital Marketing team at Starwood Asia Pacific Hotels and Resorts supporting more than 250 upscale hotel properties; and prior to that, Assistant Director at Horwath HTL where she led consulting engagements, focusing on strategic expansion and hotel and resort developments in the region.
A strong advocate for women empowerment, education and young talent development, Shyn Yee founded and co-led the Women at Expedia, Leading and Learning (WELL) Singapore Chapter from 2014-2016; and is also actively involved with her alma mater, the Singapore Management University (SMU) as a guest lecturer, student mentor and Founding President of the SMU Travel and Hospitality Alumni Group (SMUTH). She is a Fellow Member with the National Volunteer and Philanthropy Centre (NVPC) Company of Good programme for the year 2017, and is actively involved in Expedia Group's community impact efforts in Singapore and the region.
Shyn Yee is a proud mother of a prolific Grade-schooler and a fearless toddler. In her free time, she is an avid reader, budding musician, and attempts to learn more foreign languages.