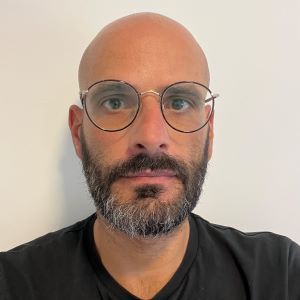 Simone Basso
Chief Product & Technology Officer
,
WeRoad
Simone Basso is Chief Product and Technology Officer (CPTO) at WeRoad, responsible for defining the company's digital product vision and enhancing its technical operations. He leads the company's rapidly expanding digital product team of over 30 engineering, product, and UX experts based across WeRoad's markets.
A highly accomplished technology leader, with over two decades of experience, Simone has a passion for founder-led businesses and a dedication to thriving tech ecosystems. His expertise lies in scaling teams and technology platforms (e-commerce, marketplaces, content management systems, social networks)
Simone started his career as a developer in Italy, before moving to London and building products for the likes of Bookarmy.com (acquired by Harper Collins) , Gurgle.com (acquired by Mothercare), DMGT (now part of Zoopla). Prior to WeRoad, he led the digital teams at JustEat, GetYourGuide and Indie Campers. Based in Italy, Simone reports to CEO, Andrea D'Amico.