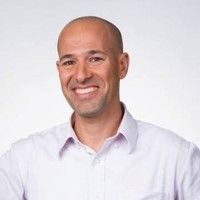 Mr Tamir Roter
Vice President APAC & EMEA
,
Bright Data (Formerly Luminati Networks)
Tech‐savvy business leader Tamir Roter has held several senior business and strategy leadership roles throughout his versatile career. In the last three years, Roter has served as the Vice President of APAC & EMEA at Bright Data, an industry‐leading online data collection platform. To date, Bright Data serves thousands of customers, including Fortune 500 firms as well as prominent travel sites and firms.
During his extensive career, Roter has acquired a deep understanding of multiple global technological markets, focusing on their business, technology, and digital strategies, both present and future. Roter has worked with well‐established enterprises, such as NICE Ltd., as well as startups and SMEs, leading them to substantial growth and overall success. His insight and skillset have contributed to Bright Data's rapid success in various market sectors, such as e‐ commerce, travel, security, finance and more. Roter's journey at Bright Data has been fueled by his firm belief in a transparent, ethical‐by‐ design digital ecosystem, where data‐driven insights play a mission‐critical role in successful business strategies.