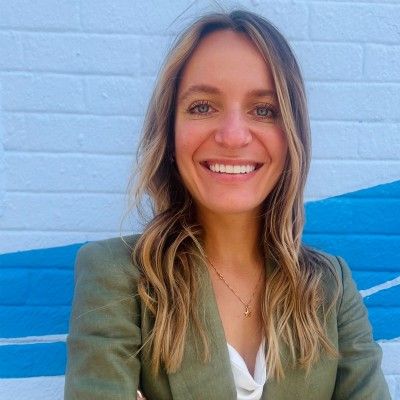 Clarissa Cappelletti
UK Country Manager
,
WeRoad
Clarissa is UK Country Manager at WeRoad, responsible for expanding WeRoad's UK business, managing the product portfolio and leading commercial strategy, while also focusing on the growth of the UK team.
Prior to joining WeRoad, Clarissa was a former Executive Director at JP Morgan within the Platform Sales department. Her journey with WeRoad began in March 2022 when Clarissa embarked on her first solo travel adventure which subsequently inspired her to become a Travel Coordinator. A chance encounter at a WeRoad social event led to Clarissa discovering the UK Country Manager vacancy and successfully applying for the role.
Based in WeRoad's London office, Clarissa reports into Chief Commercial Officer, Andrea Lamperini. Her ambition for the business is for WeRoad to emerge as the dominant force in the UK's solo travel market and to establish its UK operations as the central hub for English speaking travellers from around the world by establishing a virtual presence in key markets such as the US and Australia.
Clarissa holds a bachelor degree cum laude in Economic and Finance from Bocconi University and University of California, Berkeley, and a masters degree with distinction in Marketing Strategy and Innovation from Bayes Business School.