13 Mar 2023
WeTravel's Women in Travel Webinar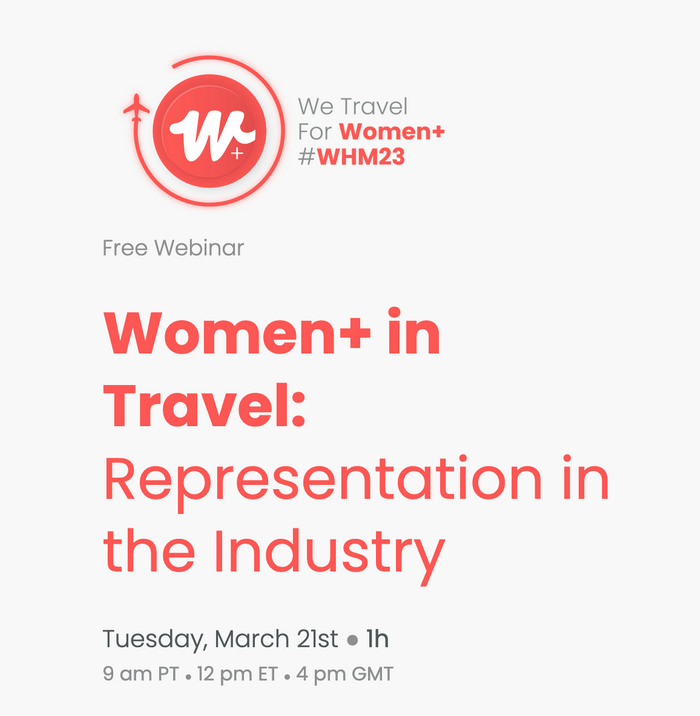 On March 21, WeTravel will host a free webinar titled Representation in the Industry, featuring four fantastic women as panalists.
In honor of Women's History Month, on March 21st WeTravel will be hosting our 2nd annual Women+ in Travel webinar. Register here: https://resources.wetravel.com/women-in-travel-representation-in-the-industry
The topic this year is representation in the travel industry and we have four amazing panelists lined up:
Martinique Lewis ("Marty San Diego"): President of the Black Travel Alliance and Host of National Geographic's "Black Travel Across America"
Catarina Rivera: Disability advocate and founder of Blindish Latina
Casey Hanisko: Former president of the ATTA and now the owner of Casey Hanisko Coaching + Consulting
Iris Serbanescu: Founder of wmnsWORK, a business accelerator for women/non-binary entrepreneurs in tourism.