18 May 2023
Top 5 reasons why you need a travel CRM in 2023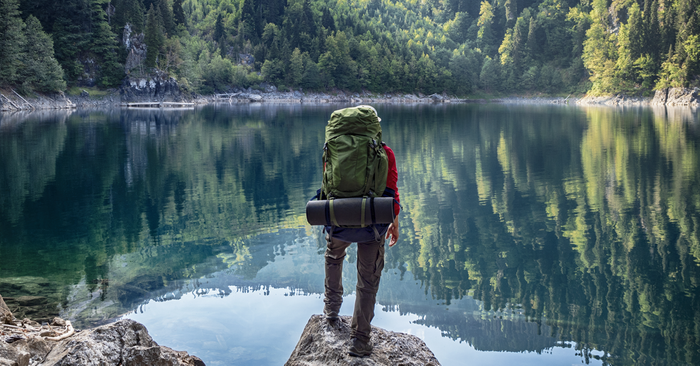 2023 has started extremely positively for travel companies, with confidence around bookings and the desire to travel bouncing back stronger than ever. Many businesses have shown record bookings at the start of the year, the 'run to sun' (or snow, mountains or any other climate and terrain!) is very much alive and kicking…
It's fair to say that after some difficult years and scary times, these are all very encouraging signs for the travel industry and the wider economy. But as demand returns and expectations rise, it's also important to assess internal capabilities and organisational efficiencies. Now is the time to look at technologies that can improve your processes and systems, helping you to capitalise on the 'return of the travellers'.
Here are Inspiretec's top 5 reasons why a dedicated travel CRM is essential for Travel and leisure businesses to thrive in 2023 :
Personalisation: In an increasingly competitive travel industry, personalised experiences can set your business apart. With the rise of digital technology and social media, travellers have become more connected and informed than ever before. As a result, they have higher expectations for personalised experiences and offers that cater to their unique needs and preferences. In fact, in a recent survey 49% of travellers wanted more personalisation in the booking process. A travel CRM can help businesses collect and analyse customer data, such as travel history, purchase behaviour, and demographics, to create tailored recommendations and offers that meet individual needs. Getting closer to the customer via a dedicated CRM also allows for highly targeted marketing, improving sales and conversion. Offering a higher level of personalisation can help you stand out in a crowded marketplace and drive customer retention through truly personalised, bespoke service and experiences, which will bring them back to book with you time and time again.

Efficiency: Travel businesses are often faced with complex and time-consuming processes, such as managing bookings, handling customer enquiries, and processing payments. A travel CRM can help you automate these tasks and streamline operations, freeing up time and resources for more strategic activities. For example, a travel CRM can automate booking confirmations and reminders, handle customer enquiries through chatbots or messaging apps, and process payments through online platforms. This can help you save costs, increase productivity, and improve customer satisfaction. The ability to manage and use customer data effectively is key to driving business process improvements. By centralising this customer data and automating tasks, businesses can save significant time and resources, allowing them to focus on delivering exceptional experiences and offering a whole new level of service.

Customer Service: As we touch on above, a travel CRM can help you provide a totally new level of customer care and service - making every customer feel like a VIP. By tracking customer interactions, businesses can respond to enquiries quicker and more effectively, leading to increased customer satisfaction and retention, which in turn will drive repeat bookings. In today's competitive travel landscape, it is important for businesses to engage with customers at every stage of their journey. A travel CRM can help you communicate with customers before, during, and after their trips, building stronger relationships. For example, a travel CRM can send personalised messages or recommendations, provide support through messaging apps, and gather feedback through surveys. This can help in understanding customer needs and preferences and improve the overall traveller experience.

Analytics: A travel CRM can provide valuable insights into customer behaviour and preferences, allowing you to make accurate, detailed and deep data-driven decisions. By analysing customer data, you can make predictions, forecast demand, and offer stronger, more targeted and desirable offers. In a rapidly evolving industry, it's important for businesses to stay informed and constantly make informed improvements to the customer experience. A travel CRM can also help your business collect and analyse management information data such as tracking sales and revenue. This can help you identify trends, optimise strategies, and measure performance. For example, a travel CRM can provide insights on which products are most popular with a certain demographic, which marketing campaigns are most effective, and which customer segments are most likely to convert, or are most profitable for you.

Collaboration: A travel CRM can vastly improve collaboration and communication within your business. By centralising customer data and creating a shared database, businesses can ensure that everyone has access to the same information, leading to better coordination and more effective decision-making. Travel businesses often involve multiple departments and teams, such as sales, marketing, and customer support. A travel CRM can help these teams collaborate more effectively by sharing customer data and insights, tracking progress, and aligning efforts. This can help businesses provide a seamless experience for customers and avoid duplication or inconsistencies. For example, Sales might not want to call a customer who has an active complaint on the system until it's fully resolved to satisfaction. A single, 360 degree view of the customer, right across the business can be a powerful tool, ensuring your team has the full picture and insight to make better decisions.
In summary, a travel CRM is a crucial tool for travel businesses in 2023. By leveraging customer data, increasing efficiency, improving customer service, providing valuable insights, and promoting collaboration, businesses can stay competitive and deliver exceptional experiences for their customers. At Inspiretec we are experts in helping travel businesses adopt digital processes and integrate technology. We've helped hundreds of businesses embrace tech and transform their business. Get in touch with us today to see how we can help your business reach its potential with a dedicated travel CRM.