17 May 2022
Tour Amigo transitions to an elephant friendly future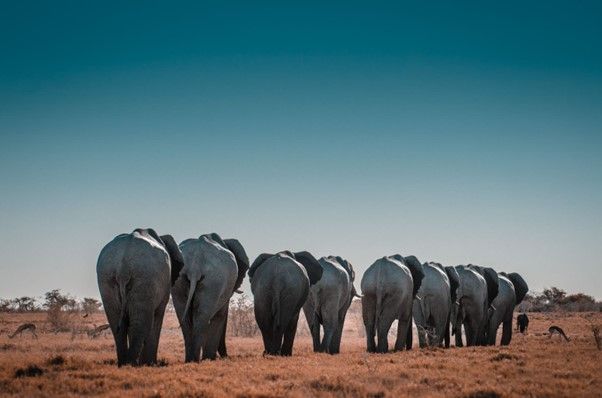 Together with World Animal Protection, travel technology company, Tour Amigo, is joining the movement to transition the tourism industry towards an elephant-friendly future.
As a technology provider and distributor for tour operators, Tour Amigo is committed to no longer working with operators who use elephants for human interaction. In doing this, Tour Amigo is the first travel technology company boldly committed to the move away from selling and promoting cruel elephant interaction.
According to World Animal Protection, for an elephant to become submissive and to be used for human entertainment and interaction, they are taken from their mothers as babies and are forced to go through horrific training practices. Common practices involve physical restraints, severe pain, and the withholding of food and water. This results in elephants losing their fight, and becoming 'tamed' for tourist entertainment.
When elephants are not performing or being used for rides, they are often kept chained and separated from one another. This is hugely damaging to their physical and psychological well-being.
We believe that the best way to see elephants is in their natural home, where they can be themselves and tourists can admire them in their true form. After all, it is in this environment that these beautiful mammals are adored most. To align with World Animal Protection practices, Tour Amigo will only continue working with accredited sanctuaries that still allow elephants to be elephants, and while also providing education to visitors and tourists on the complex needs of an elephant.
"While we have seen many customer-facing and B2C travel companies sign this pledge over the past years, we have not seen any travel software and technology companies sign the pledge. I am proud that Tour Amigo has decided to sign the pledge and commit to being the first travel technology companies to further ensure we protect and respect wildlife for future generations of travellers." Toby Hughes, Operations Manager, Tour Amigo.
We aren't the only ones who can take action in preserving the welfare of elephants. Travel companies all around the world can not only help put an end to animal entertainment, but they can do so while meeting customer needs and aligning with evolving customer values.
Today's travellers are more conscious than ever and are choosing travel companies based on their animal welfare policies and practices. 84% of travellers believe wild animals belong in the wild where they can live naturally, 82% would prefer to see animals in the wild, and 76% think people should not make an income from keeping wild animals if the animals suffer as a consequence (World Animal Protection, 2021).
For additional guidance and information on what you can do to help, visit the World Animal Protection website or contact info@worldanimalprotection.org
Tour Amigo are exhibiting at this year's TravelTech Show, register now and visit the team this 29-30 June at ExCeL London.