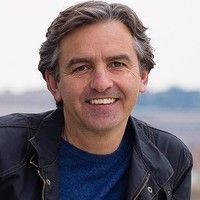 Mr Steffen Faradi
Managing Director
,
Midoco
Steffen is the CEO of the MIDOCO Group, a global travel technology company providing innovative technology for mid-office automation and traveller profile management.
A dedicated entrepreneur and travel technology expert, he initiated his career in 1990 as a student by launching a technology services business catering to travel agencies. His impressive trajectory later led him to join a leading travel tech supplier in Germany, where he excelled as the sales manager and established a highly skilled international team.
In 2000, Steffen relocated to Hamburg to become a part of DCS GmbH, eventually merging with Sabre. As the managing director, he successfully led Travel Management Systems, a leading mid-office company, while also serving as the director of business development for Sabre Germany.
Recognising the vast potential for innovation within the travel industry, Steffen collaborated with Jörg Hauschild and Marcus Haarmann to develop a state-of-the-art travel ERP system. Their visionary concept came to fruition in 2005 when they jointly established MIDOCO. Through their founding team, MIDOCO has profoundly impacted the travel industry by introducing concepts for process automation and open connectivity that have been widely embraced.
In the legacy of his travel technology track record, Steffen recognised the potential of Umbrella Faces early on. Adding the traveller profile management software to MIDOCO Group's product portfolio, he accelerated Umbrella Faces' vast growth in recent years.